Womens Self-Adhesive Lift Silicone Bra Reusable Strapless Invisible Push Up Bra
Specification:
Material: 100% Eco-friendly silicone
Size:
Flower:S 6.5cm£¬ L 10cm
Round:S 6.5cm£¬ L 10cm
Quantity:1 Pair=2PCS
Package Included:1 Pair Lift Up Breast Cover
Self adhesive£¬ washable£¬ waterproof and reusable.


Note:Allergic skin£¬ prudent use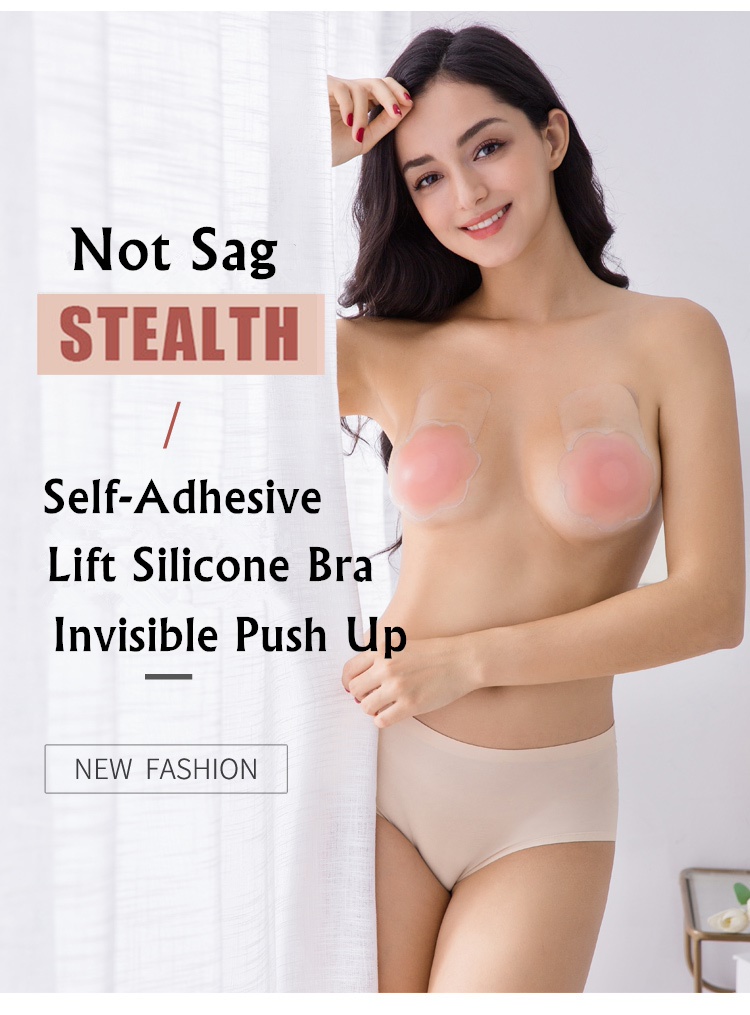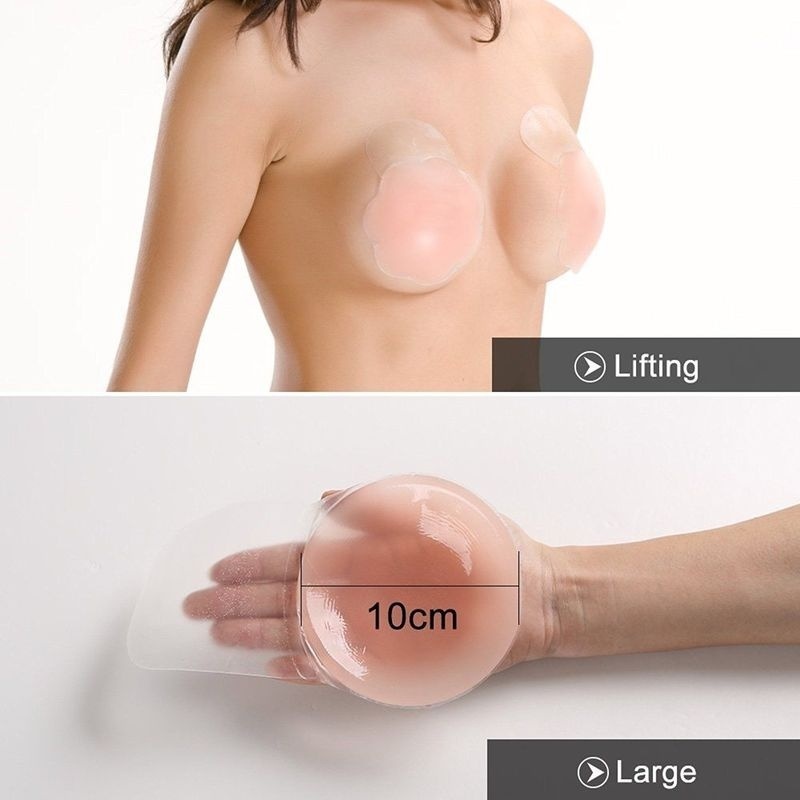 HOW TO USE PASTIES BETTER
Before use£¬wash your hands and chest with water£¬keep it clean£¬do not apply lotion and concealer.
Remove the protective film of the nipple cover£¬adhesive face up£¬put in the hands.
Upper body forward£¬paste the nipples covers on the nipple£¬smooth the edge.
Wear clothes£¬show your chest perfectly and curves.
HOW TO WASH
Use neutral soapy water£¬with your fingers to circle the way to clean£¬to avoid finger scratches silicone nipple concealers.
Wash with cleaning water again.
After cleaning£¬hang dry£¬avoid direct sunlight.
After drying with a thin film to cover£¬ avoid dust£¬ affect the sticky sticky sticky.