2018❤FREE GIFT HDMI❤ Singapore Digital DVB T2 TV Box Set-top Box Receiver WiFi box U2C


Other antennas. Enhance the receiving signal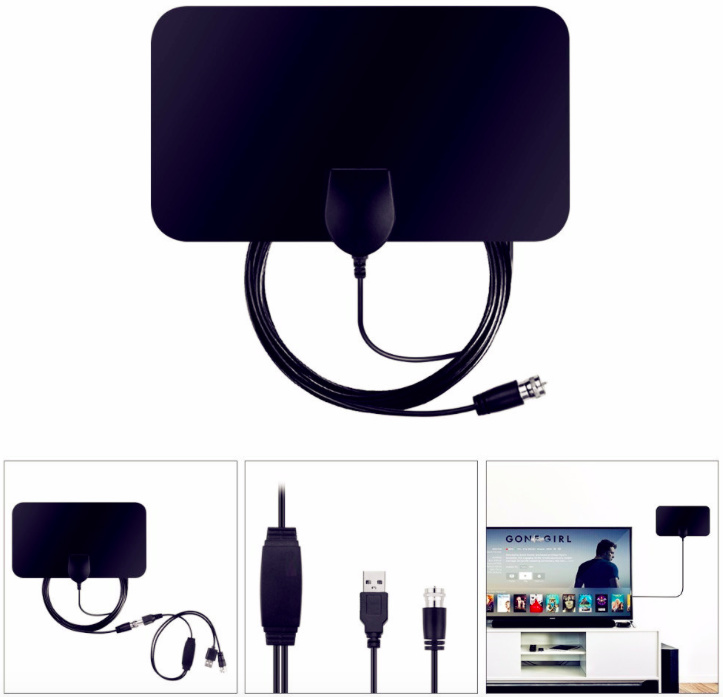 U2C DVB-T Smart TV Box HDMI DVB-T2 T2 STB H.264 HD TV Digital Terrestrial Receiver DVB T/T2 Set-top Boxes Free Tv Russia
Note: this set top box does NOT support TV programs with Dolby surround sound.
You have to clearly know your own national digital TV standard, our set-top box is suitable for DVB T2 / DVB T
Features:
1. Fully DVB-T/T2 compliant
2. Max 4000 Channels Memory Space
3. Multi-language OSD supported
4. Easy and fast software upgrade through USB port/OTA etc
5. Support Auto/NTSC/PAL and 4:3 16:9 wide screen
6. Full-Function IR remote control
7. Parental lock function
8. 7 Favorite channel groups
9. Channel search in automatic, manual search
10. Subtitle and Teletext support
11.Seven days EPG with detail information viewing
12. Support USB PVR function
13. Support Time-shift function
14. Various channel editing function (favorite, move, lock, rename).
15. Parental control for channels.
16. Automatic Save for last channel.
17.Support FAT32 and NTFS file system.
18. Watch & record the current channel.
19. Scheduled recording via EPG.
20. Wakeup automatically & record.
21. Antenna power supply.
22. LCN service.
1 x DVB-T2
1 x Remote control
1 x AV Cable
1 x User Manual
Note:
1. Pls pay attention to that, the adapter of this product just has Europe standard. 
2. The voltage must correspond with voltage mark on machine, or the machine would be damaged.
3. Some of Europe countries support H.265,  please notice that this item support H.264 ONLY! Can't use in Franch and Colombia. 
Please check whether it can use in your country before ordring!